There may be no better example of an American pinkas than this one. On one of the interior pages, totem poles stand in for the traditional columns!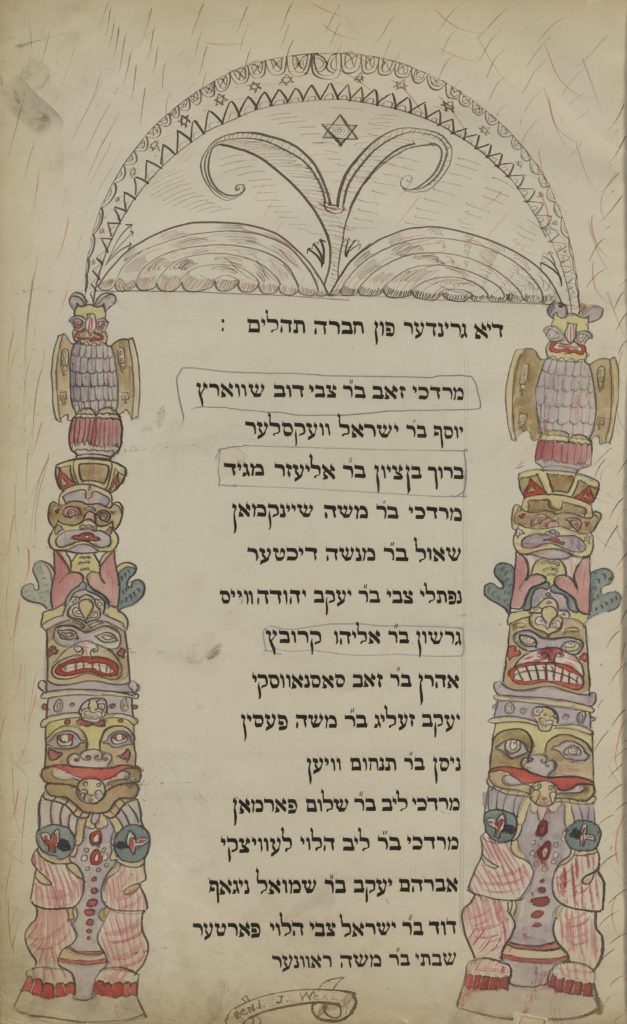 Congregation Atereth Israel of Philadelphia established this psalm recitation and free loan society in 1911. The group's pinkas contains the names of its founding members, an introduction in Hebrew, and its bylaws in Yiddish. (For more about the parent congregation, please see the entry for its pinkas.)
The illustrations on the pinkas are dated 1912 and signed by the artist, Benjamin J. Wexlar — who was, remarkably, just 17 when he drew them! He was the American-born son of founding member Joseph Wexlar. He went on to become a successful pharmacist and was active in community service.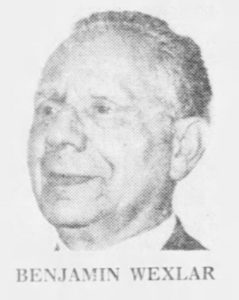 Title page

List of members. Note the totem poles serving as the traditional columns!

Introduction