Beth Hamedrash Hagodol is the oldest Orthodox congregation in Pittsburgh. It was founded in the late 1860s by Lithuanian immigrants and formally chartered in 1873. In 1964, the congregation merged with Beth Jacob to become Beth Hamedrash Hagodol-Beth Jacob. Today this synagogue is fondly known as the "Downtown Shul." It is the sole survivor of what was once a dense Jewish neighborhood.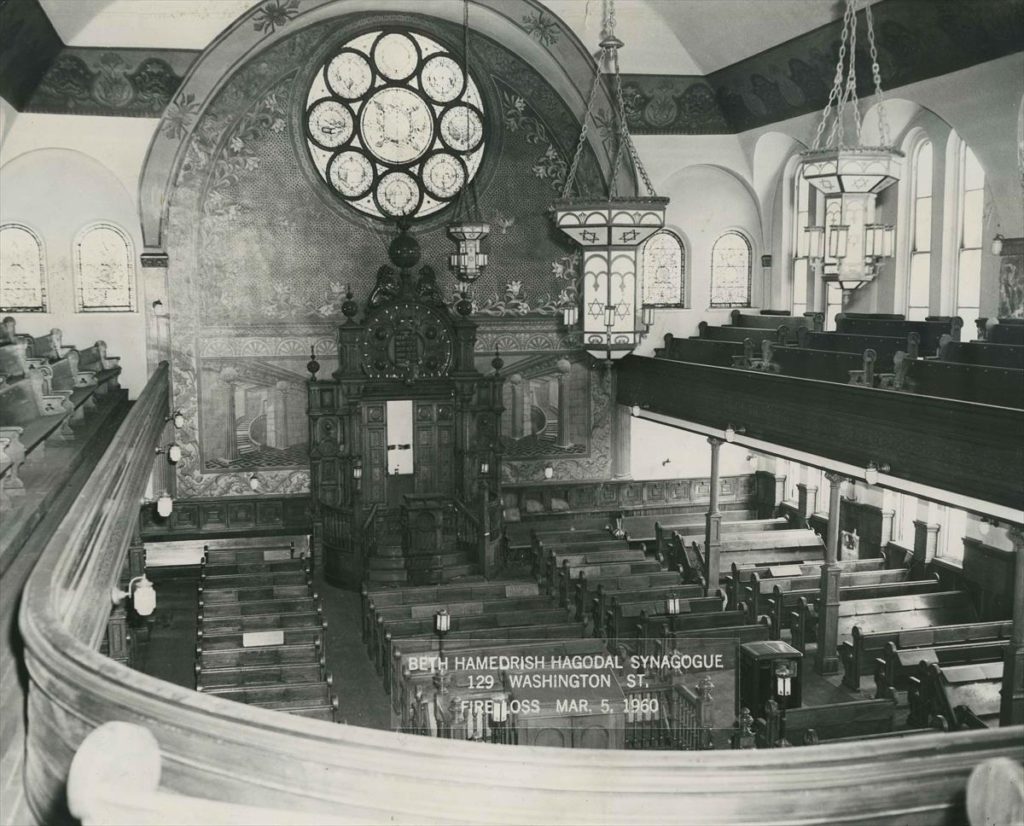 Beth Hamedrash Hagodol's cemetery, as the oldest Orthodox Jewish cemetery in Pittsburgh (apart from the free burial society's), attracted many burials from congregationally unaffiliated people across the region. This pinkas, which covers burials between February 4, 1908 and May 3, 1924, lists names, yahrzeits, and a general description of burial plots in the congregation's cemetery.
As the images below show, the cover has a hand-written title, as does the spine. The title page was written with a pen in calligraphic font. The interior pages are not illuminated. Notably, the book repeatedly uses the word "posts" to describe listings.
Cover

Spine

Title page

First page

Last page