The "Papineau Pinkas" is from Congregation Tifereth Jerusalem (also known as the Rossland Synagogue or the Red Shul), which was founded in 1904 in the Papineau neighborhood in north-west Montréal. It is a Yiddish-language history of the congregation from 1906-1952 written by Yechiel Herman, a founder and longtime gabbai of the congregation.
Sometime between October 4th and 15th, the Rossland Jewish Synagogue was demolished. The safe that contained the minutes of the synagogue was left in the building and disappeared during the wrecking along with the minutes. The only minutes that survived are from 1950 till 1962. 1950-52 were written in Yiddish, while 1953-1962 were written in English.

What survives of the minutes of the synagogue is an account written by a Mr. Yechiel Herman, an active member who wrote a magnificent book called "The Pinkas" in which he wrote the history of the Tifereth Jerusalem Synagogue as he understood it. On comparing the surviving minutes with the Pinkas, one gets the impression that Mr. Herman had access to the minutes (1904-1955) which he summarized in the Pinkas. Mr. Herman had an exceptional talent for writing. The Pinkas is filled with interesting anecdotes written with a biting sense of humour. The Pinkas was written in scribal letters and it must have taken an inordinate effort to write. The Montreal Yiddish Drama Group put on a play called 'Papinyu' based on the Pinkas. This unique book was on display in Ottawa some years ago at 'The Coat of Many Colours Exhibit'.

History of Congregation Tifereth Beth David Jerusalem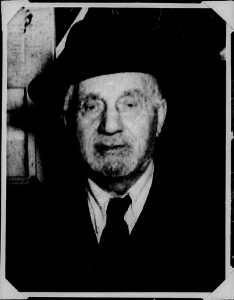 Every page is calligraphed with a different layout.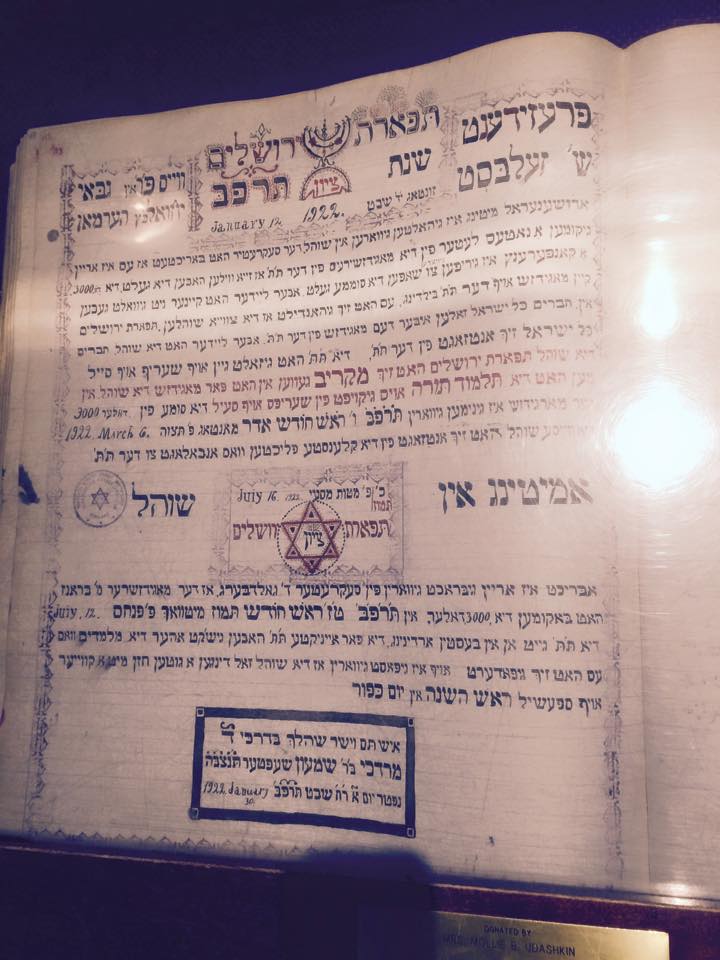 These black-and-white scans give a sense of the variety of styles, if not the full effect of the artistry. There are hundreds of pages, of which most have illuminations, and some even have photographs!
Besides these selected pages, the entire book is available online (scanned in black and white) along with a partial translation.
Update October 2020: Amongst it many other distinctions, this pinkas is the first? and only? to have inspired a play! Check out this article from a 1978 edition of The Montreal Gazette. Thank you to Mike Herman, grandson of Yechiel, for sharing this article with me!
Papineau
By Abraham Schulman (based on journal by Yechiel Herman)
Music by Eli Rubinstein
Directed by Dora Wasserman
A Production of the Dora Wasserman Yiddish Theatre